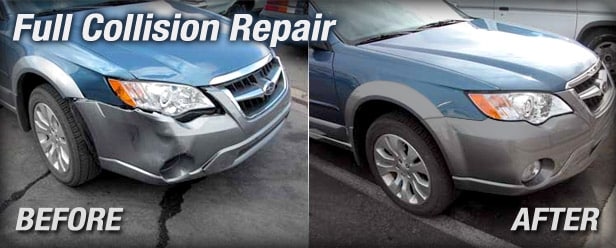 The most important vehicle we repair is yours.
Getting in an accident is already scary and stressful. Getting your car repaired afterward shouldn't be. If you've suffered damages from an accident, whether from a collision or natural elements, trust the highly trained Houston auto repair technicians at Momentum West Collision Center to take care of you. 
Our technicians are constantly being trained to keep up to date on all the latest repair methods and techniques. Often the methods used are near exact replications of the manufacturer recommended processes.
At Momentum West Collision Center in Houston we also work hard to restore your vehicle's performance in addition to it's cosmetic appearance. Some of the areas we go through to make sure are operating and fitted properly include:
How it steers and handles
Engine
Drive train
Wheel Balance & Alignment
Fit & Finish of all bumpers, hoods, grill, etc.
Our standard practice is to use OEM parts first to ensure that your car, truck or SUV is fixed up with the same quality parts that it was built with at the factory. However if you'd prefer we can often find you generic parts of a comparable quality for a slightly cheaper cost. We also work with most major insurance companies so if they have a preference for what your work should be done with we can do that too.
Some of our Houston auto repair services include:
We even provide a complimentary V.I.P. detail of your vehicle at time of service, and lifetime guarantee on all workmanship*.
You can rest assured your vehicle will be restored to its original pre-accident condition.
*Our collision center provides a lifetime limited warranty on the workmanship and paint finish for all of our collision repairs.  For terms, conditions and limitations applicable to this warranty, please contact our collision center to obtain a copy of the written warranty.